40D, 50D WHNSB-TH
* New !!! >>> NSB series <<<
40D - 50D WHNSB-TH
___________________________________________________________
40D ~ 50D type for drilling ultra-deep hole is added to Carbide Oil Hole Non Step Borer.
Catalog <---- (link)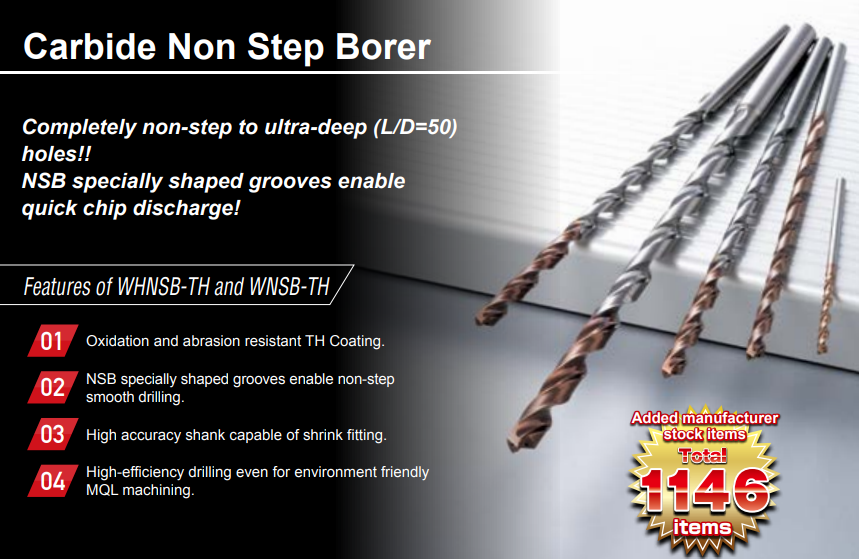 Double margin enables firm guide.

Specially shaped grooves removal chips effectively.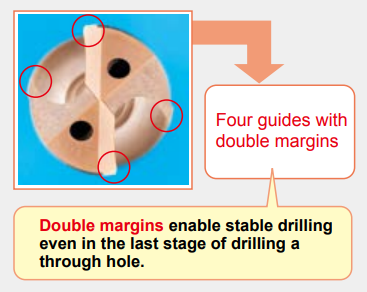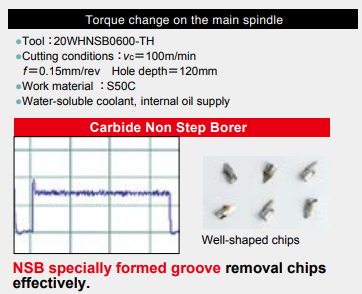 TH Coating improves stability during high-temperature drilling.
・The new Nano-composite coating material offers extraordinary heat resistance and hardness due to
its new composite layer consisting of Nano-crystal material.
・This coating shows extraordinary performance in high speed cutting and high efficient drilling of various work
materials from mild steels to hardened steels.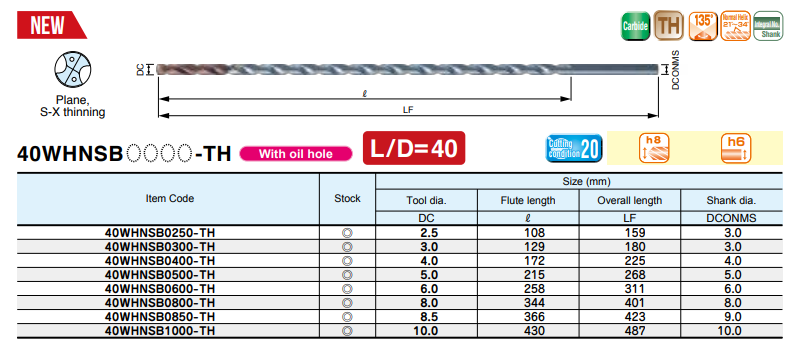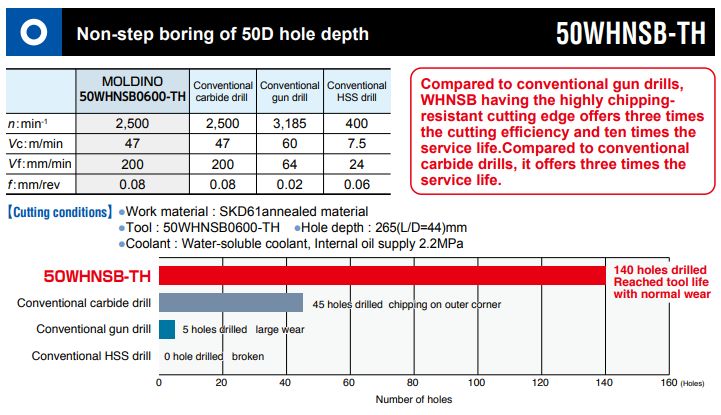 Suitable for various materials from mild steel to hardened steel.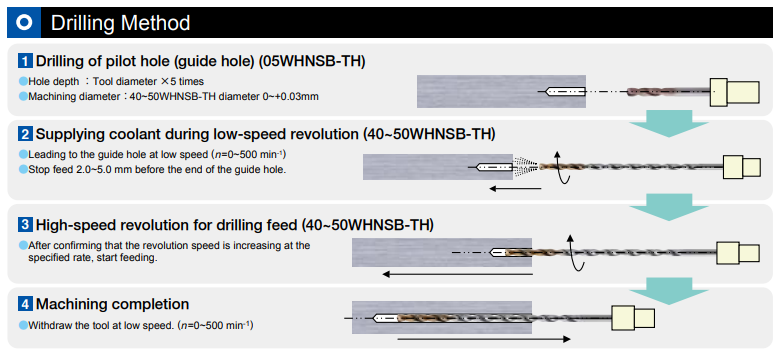 //////////////////////////////////////////////////////////////////////////////////////////////////////////////////////////////////////////////////////////////////////////////////////////////////////////////////////////////////////////////////////////

website: www.moldino.com
Facebook: MOLDINO SEA