The Newly Developed Coating "TH3"
TH3 coating
The newly developed "TH3" coating for hardened steel

EPDBEH-TH3

EPDREH-TH3

EHHBE-TH3

EHHRE-TH3

GS4TN-TH3

The higher-efficiency machining on high-hardened steel is now best with The TH3 coating endmill series
that are available from Ball, Radius, and a unique shape tool.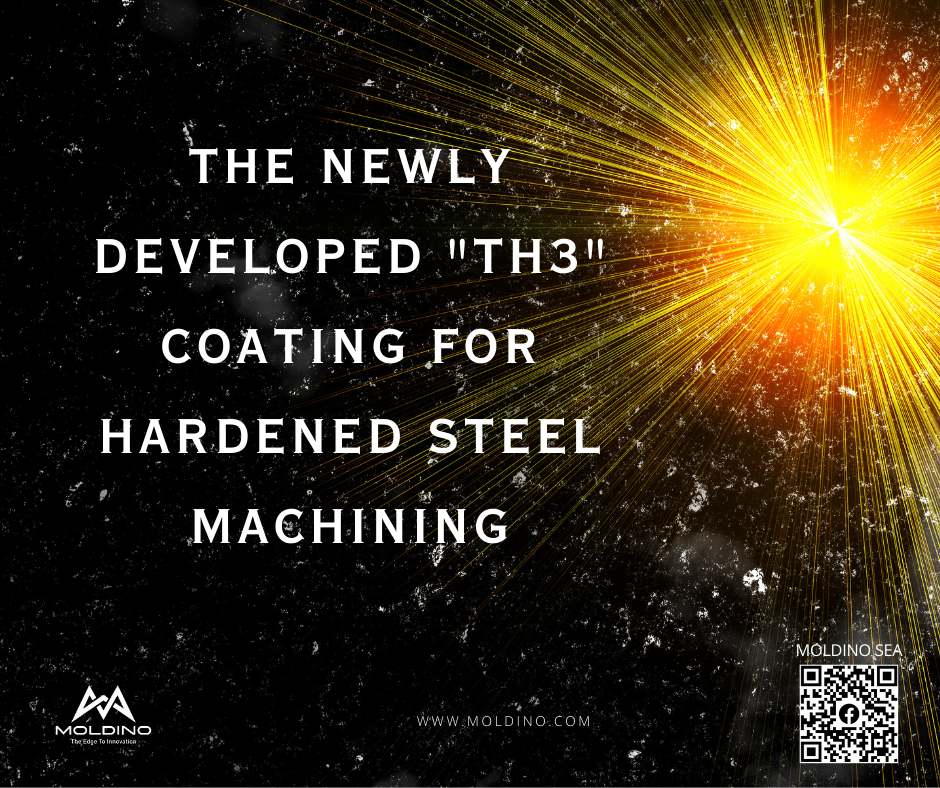 Achieve high-performance and high-accuracy milling with a longer tool life.

Get into all open and narrow areas of the workpiece with high-speed machining even
with bigger tool sizes or small tool sizes.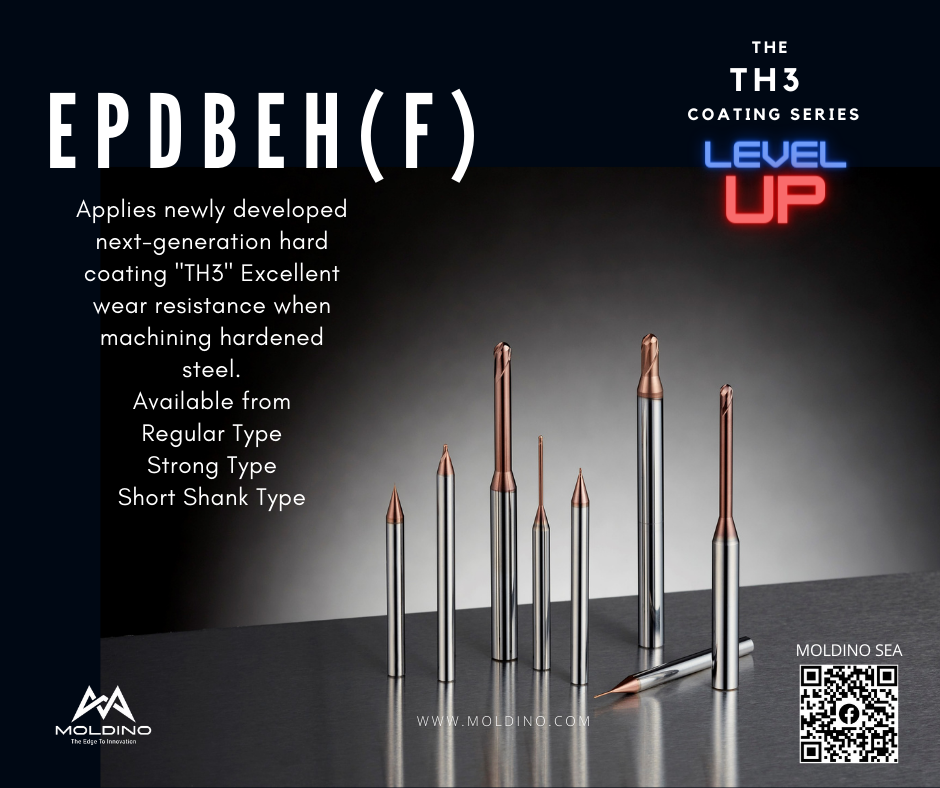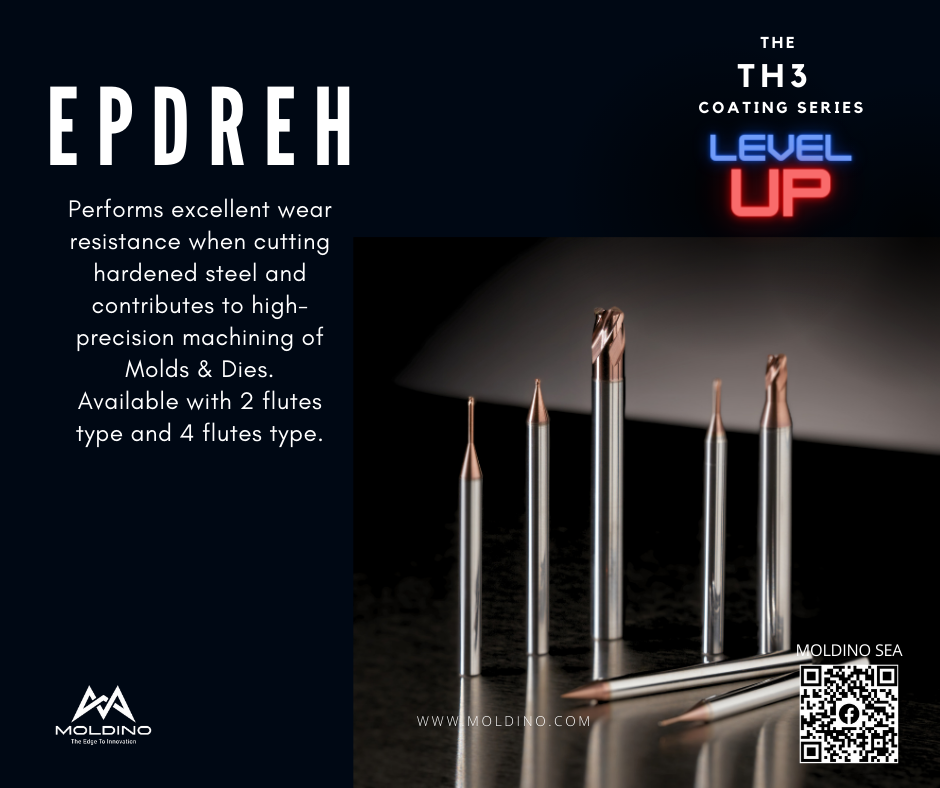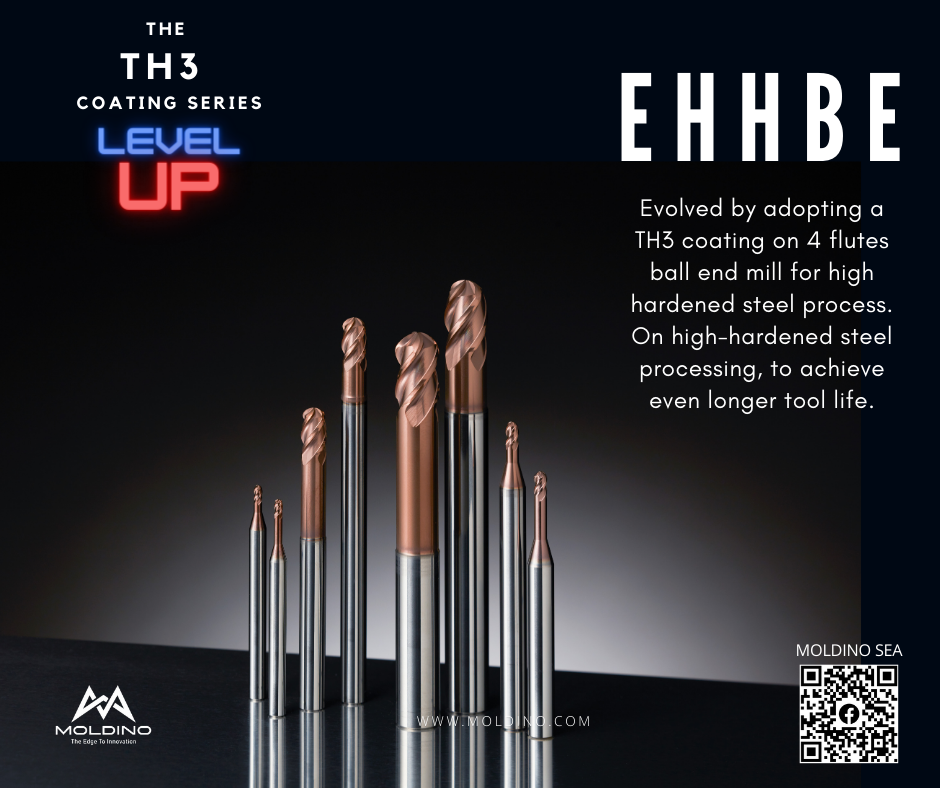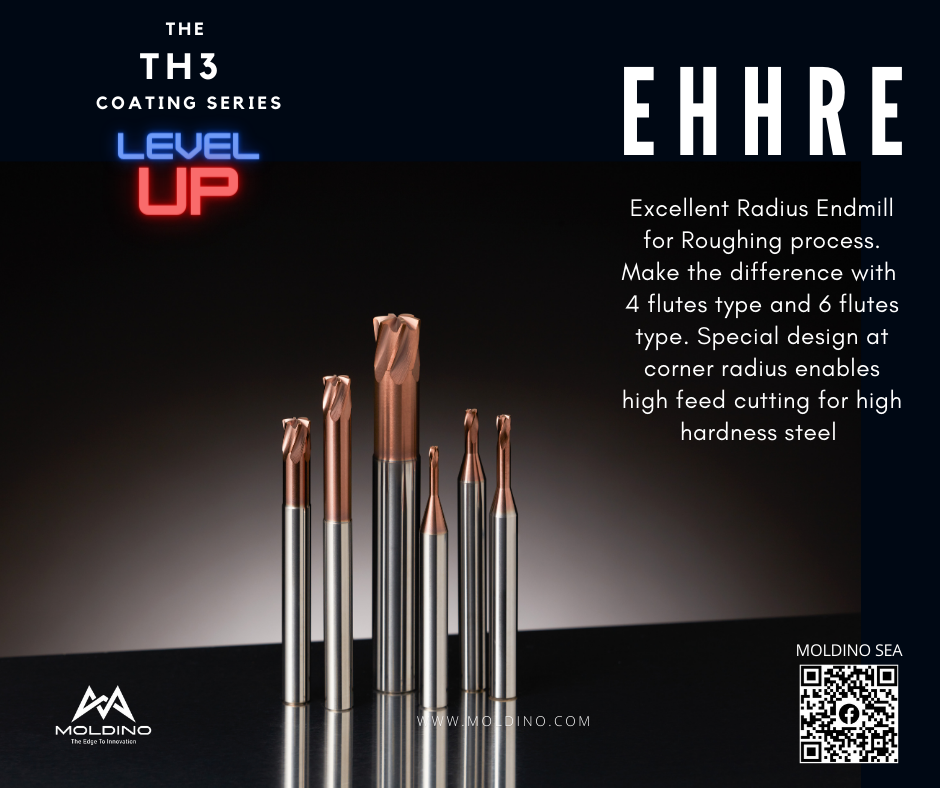 ///////////////////////////////////////////////////////////////////////////////////////////////////////////////////////////////////////////////////////////

Website: www.moldino.com
Facebook: MOLDINO SEA, MOLDINO Tool
YouTube: MOLDINO Tool Engineering