NT TOOL - The high quality chucks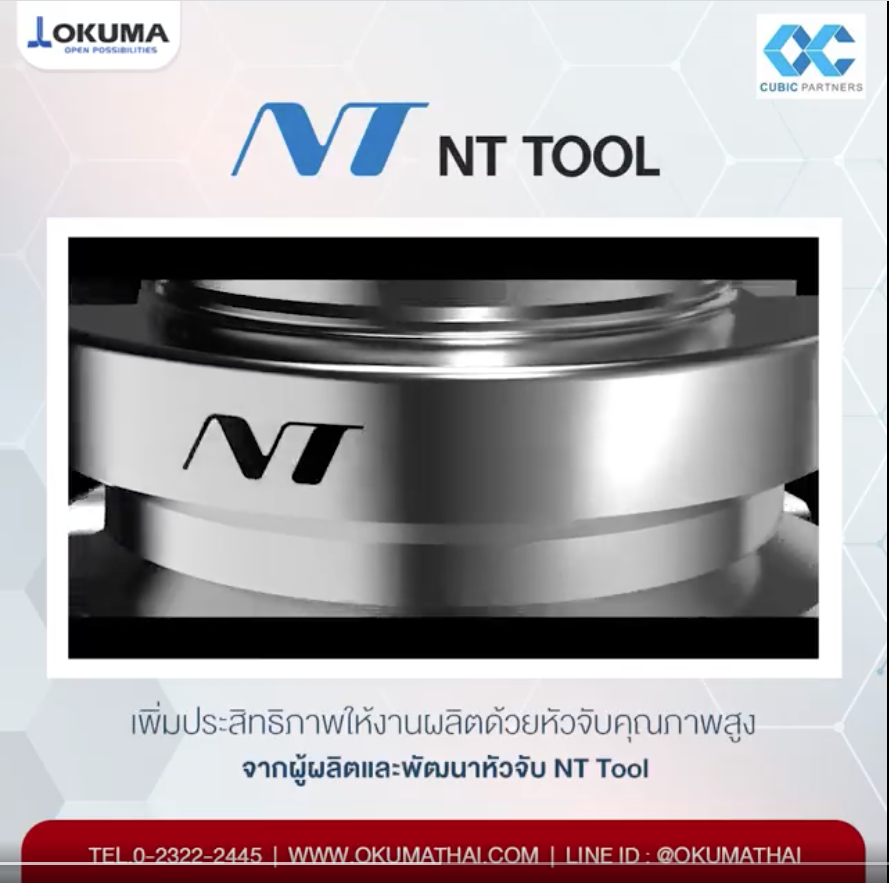 NT TOOL ผู้ร่วมเป็นหนึ่งใน CUBIC PARTNERS ผู้ผลิตหัวจับคุณภาพสูง ที่ได้มีการพัฒนาออกแบบหัวจับหลากหลายรูปแบบเพื่อรองรับการใช้งานที่แตกต่างกันไม่ว่าจะเป็น Collet Holder, Milling Chuck, Hydraulic Chuck และอีกมากมาย ซึ่งสามารถนำไปใช้ให้เหมาะสมกับงานลักษณะต่างๆ จนเกิดประสิทธิภาพสูงสุด
ดูข้อมูลเพิ่มเติมได้ที่
NT TOOL CORPORATION
NT TOOL THAI CO.,LTD.
Tel : 02-117-9323 Fax: 02-117-9324
NT TOOL, who joined the CUBIC PARTNERS, is the manufacturer of high quality chucks. The chucks have been developed in a variety of designs to accommodate different applications such as Collet Holder, Milling Chuck, Hydraulic Chuck and many more. They can be used to fit in to various types of work to achieve the most efficiency.
Find out more at
NT TOOL CORPORATION
NT TOOL THAI CO.,LTD.
Tel : 02-117-9323 Fax: 02-117-9324