Newly Released Horizontal Machining Center: MA-600H III
New Release: MA-600H III
Today, we would like to introduce our newly released machining center: MA-600H III. This machine comes with smart automatic features, capturing the concept of More is less: More Automated Productivity with Less Environmental Load.

Smart features:
Longer Duration of Unmanned Operation with Enhanced Automation system:

Improved unmanned operation with the concept "Machine that never stops"

Drastically increased number of ports to supply hydraulic and pneumatic pressure to jigs help facilitate jig automatic movements

Accurate & automatic In-machine chip cleaning function

18% improved in-machine wash coolant: 450 L/min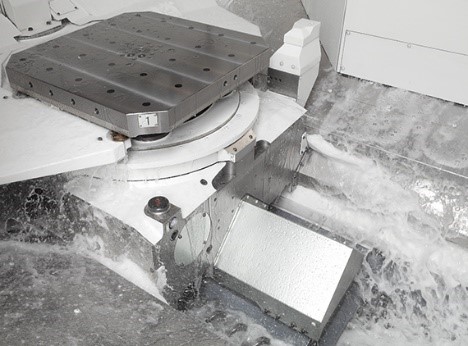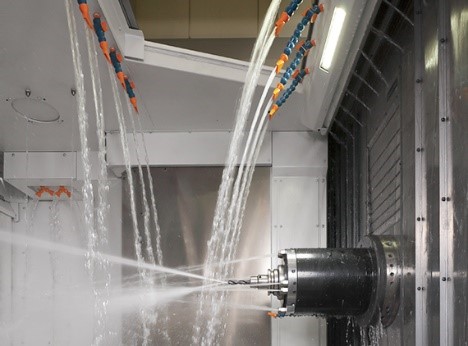 Sludge-less tank (optional) automatically collects sludge in the coolant tank which does not only reduce the manual tank cleaning, but also extends the life of the coolant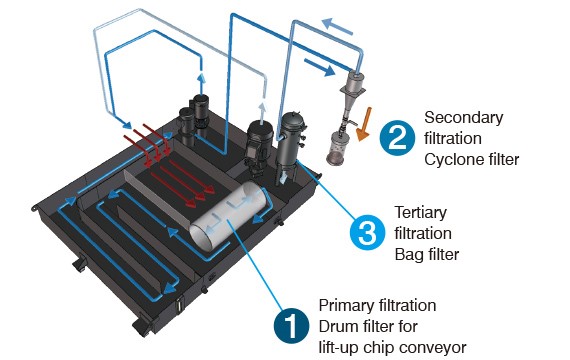 High-speed and High-efficiency:

Newly developed wide-range spindle (optional)

supports more various types of materials:

Max Speed is 10,000 min-1, torque 652/349 N·m, output 45/30 kW (short time/continuous)

68% improved heavy-duty cutting performance

Non-cutting time reduced, since table index (B-axis) duration is reduced by 44%




Environmental-Friendly

Okuma Thermo-Friendly Concept

Thermal deformation improved by 13%

No need for thermostatic chamber in the factory to maintain room temperature therefore reduces power consumption and factory costs

ECO suite

Knows and reduces energy consumption

Equipped with ECO power monitor that shows the amount of power consumed per workpiece and energy-saving effect

ECO Idling Stop

Automatically determines whether cooling is needed or not.

Coolant Life Time extended

With sludge-less tank that prevents coolant deterioration and reduces replacement frequency



Main Specifications:
Machine Size: (W) 3,435 x (D) 7,068 x (H) 3,174 mm

Weight: 25,000 kg

Max Travel: (X) 1,050 x (Y) 900 x (Z) 1,000 mm

Rotary Pallet Size: 630 x 630 mm

Maximum Spindle Speed: standard 6,000 mm-1; optional up to 12,000 mm-1

Rapid Traverse: (X) 60 x (Y) 60 x (Z) 60 m/min

Magazine Capacity: standard 60 tools; optional up to 400 tools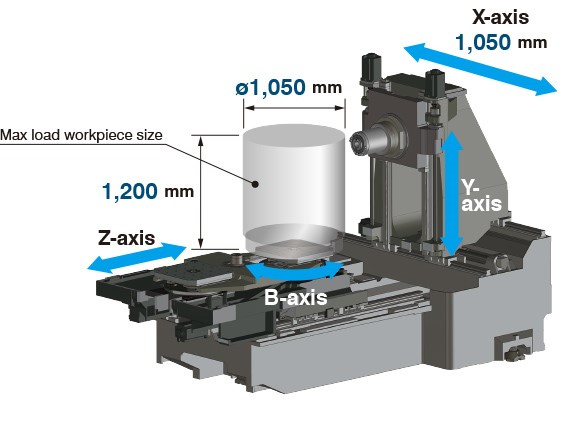 ➣ For more information, please visit https://www.okuma.co.jp/english/product/hmc/ma-h_3.html
➣ Contact information:
Okuma Techno (Thailand) Ltd.
38 Motorway Road, Kweang Prawet Khet Prawet, Bangkok 10250
☎ TEL: 0-2322-2445